You've thought about the type of flooring you want and even narrowed down your options to a few specific colors, but have you thought about the texture or design elements of your floors?

Texture can dramatically change the look of your flooring and add character by giving it a unique look. Depending on the type of texture you choose, you can create an old world feel, a warm rustic look, a handcrafted appearance and more. Keep in mind that with textured floors, different levels of light can create different looks in your home as well.

Here are a few texture and design trends in wood flooring that Mohawk Flooring is seeing right now:


Texture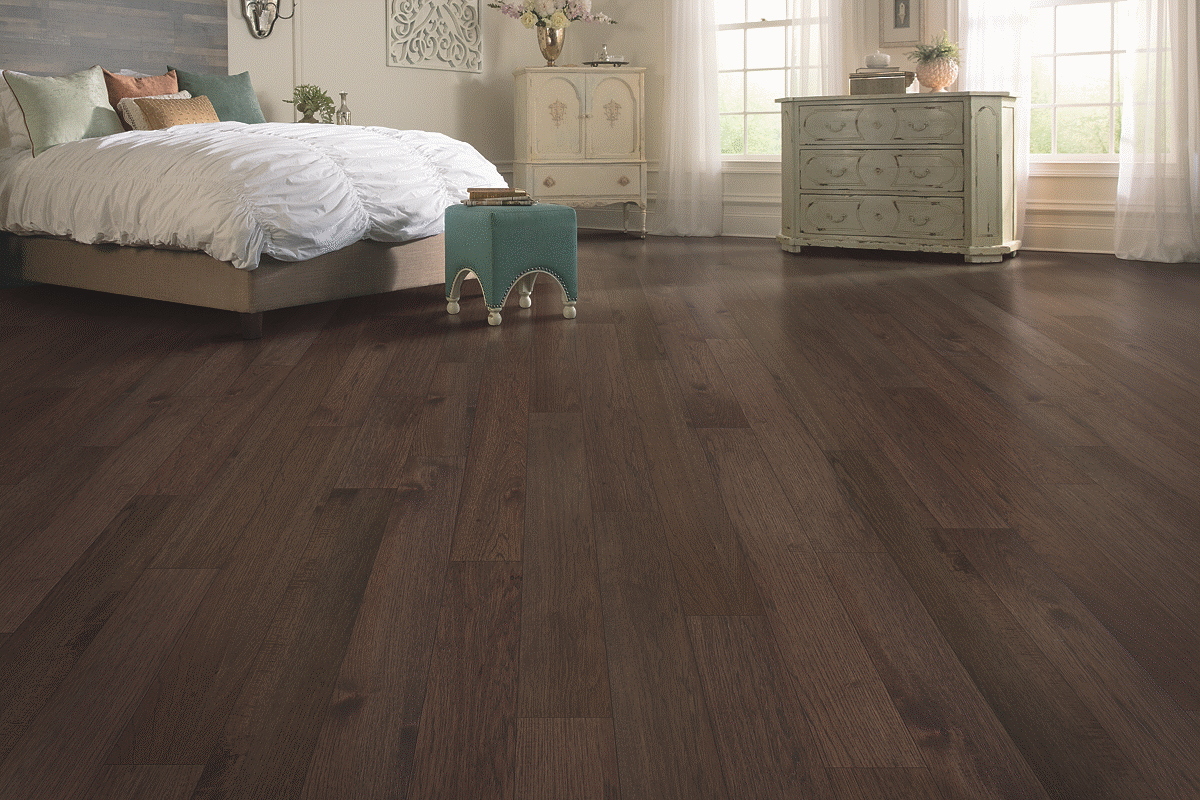 Light Wire Brush Textures
Wire brushing is a technique that gives floors a more dynamic look and is achieved by brushing hard-bristled wire against wood planks to pull out the softer wood and emphasize the grain patterns. This rustic look is popular and a good medium between hand scraped and smooth surfaced flooring. Lately, the wire brush trend has had a lighter touch, looking more like a gently weathered floor rather than a heavily brushed and texturized floor.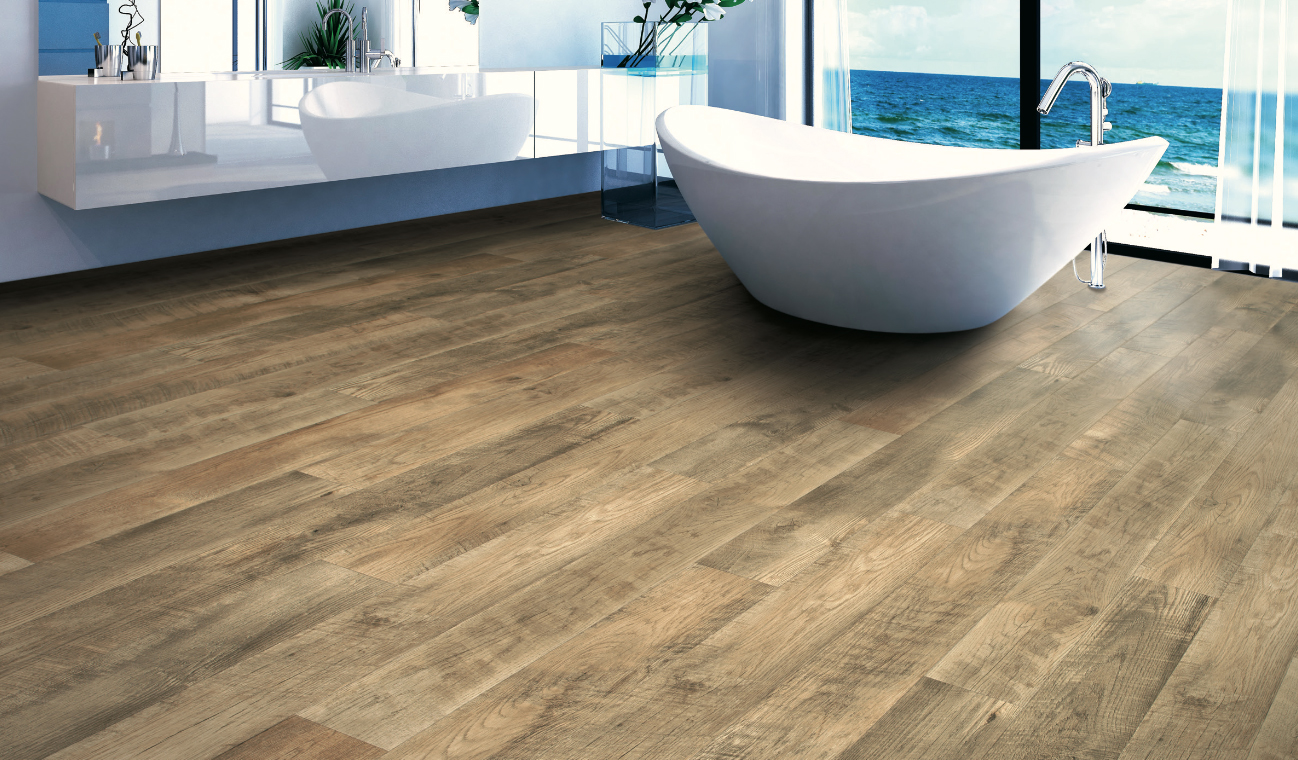 Band Sawn Textures
Following the trend of rustic and handcrafted looks, band sawn texture is on the rise. Think cuts and marks that give flooring the imperfect appearance of being handcrafted. This type of texture is ideal for anyone who loves the reclaimed wood look.


Design Elements

Large Knots
Chip and Joanna Gaines are not going anywhere, and neither is the rustic farmhouse look they've made extremely popular. Longer and wider wood flooring planks have been popular for a while, and now so are larger knots. Knots form when branches from a living tree die, and the living wood grain grows around them, creating a unique look full of character. The larger the knot, the more character your floors have.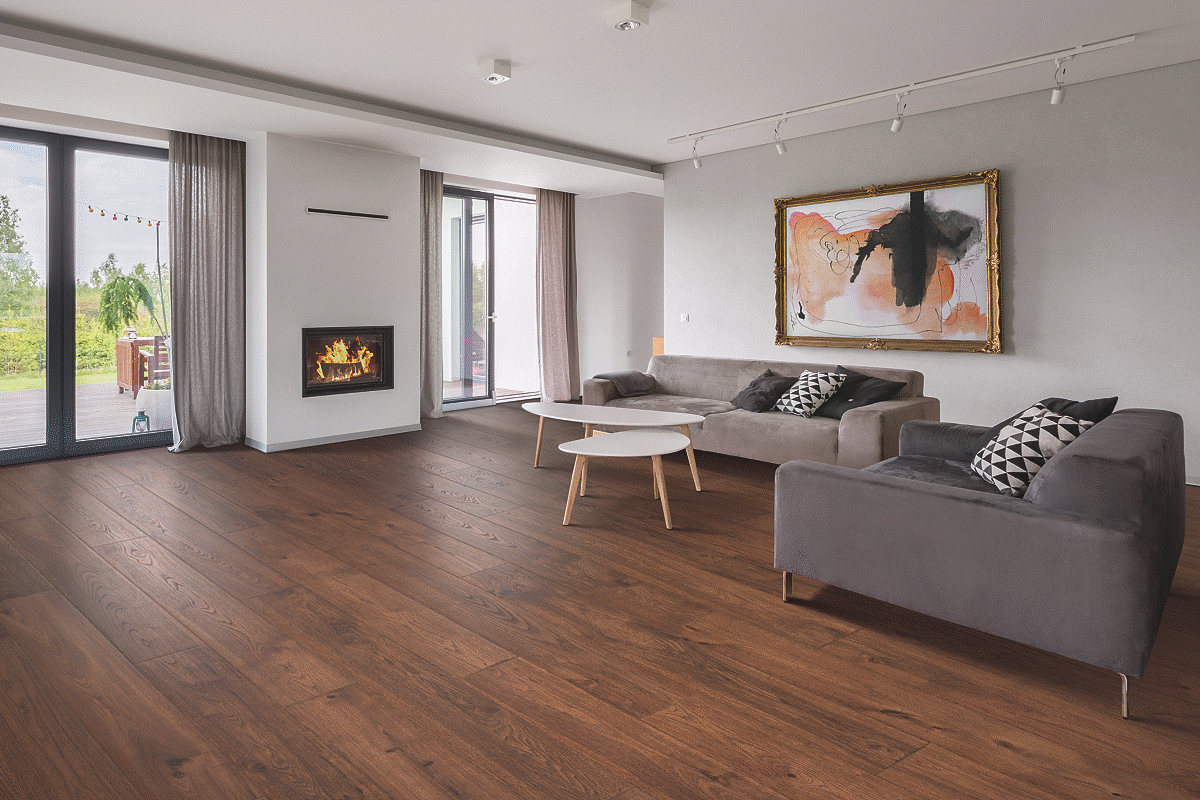 Square and Beveled Edges
Different edge styles can have quite an impact on the look of your flooring once the planks are put together. Planks with square edges give a traditional look of wood that was finished onsite while beveled edge flooring has a grooved appearance that's more casual and rustic. Square edges are very popular, especially since they're lower maintenance, but don't be surprised to see more floors with textural bevel edges in homes going for a handcrafted look.

In additional to style and design, textured floors come with many performance benefits. Textured wood is perfect for homes with kids and pets or in any high traffic area. Scrapes, scratches, and dents are able to easily hide within the varied textures making normal wear and tear less visible. Your wood floors will look just as good year after year. What type of texture are you interested in? Come in to explore our wood flooring options!