When creating a new look in a room or building a new home, beautiful wood flooring immediately comes to mind. From the natural look of fresh cut wood, to genuine details like grain and knots and the warm tonal variation found in many styles, wood floors simply shine. And when your floors are as revolutionary as RevWood Plus laminated wood flooring, floors that gives you complete wood beauty without compromising performance, it's even easier to keep them shining!

Let's take a look at the latest eye-catching styles from RevWood Plus and how they can uplift your home with all the natural beauty you crave. Prepare to fall in love…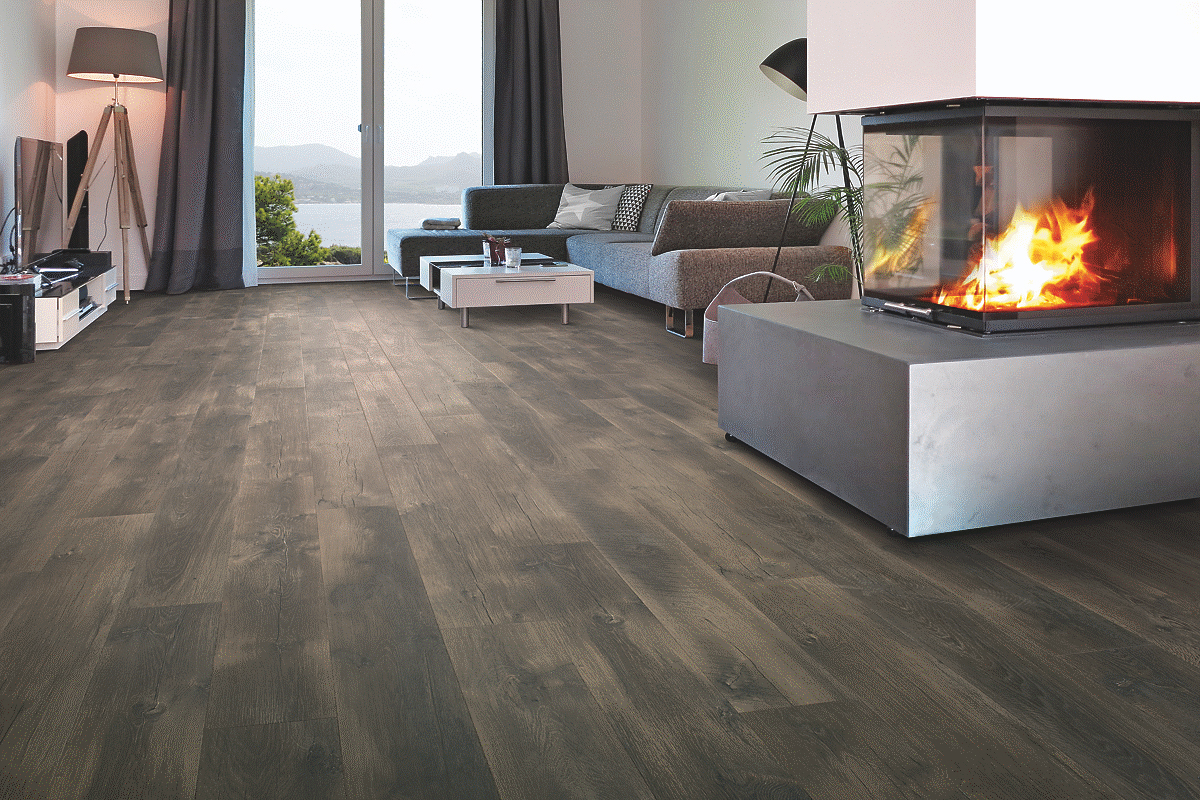 Crest Haven
It goes without saying that visuals are most important to homeowners and designers. Unlike traditional hardwood, RevWood Plus has far greater visual flexibility in terms of achieving rustic or modern looks. Capitalizing on the consistent popularity of oak, Crest Haven delivers a warm, traditional saw-cut oak with a range of color.

 Boasting superior realism, Crest Haven features rustic character, subtle saw marks and deep ridges in the grain, accomplishing the look and feel of reclaimed wood. Mohawk has continually developed its technology, along with state-of-the-art production facilities, to improve beveling and texture. As a result, Crest Haven recreates highly sought-after design in five attractive shades including Wrought Iron Oak, Wine Barrel Oak, and Summit Oak. Try to resist these attractive floors.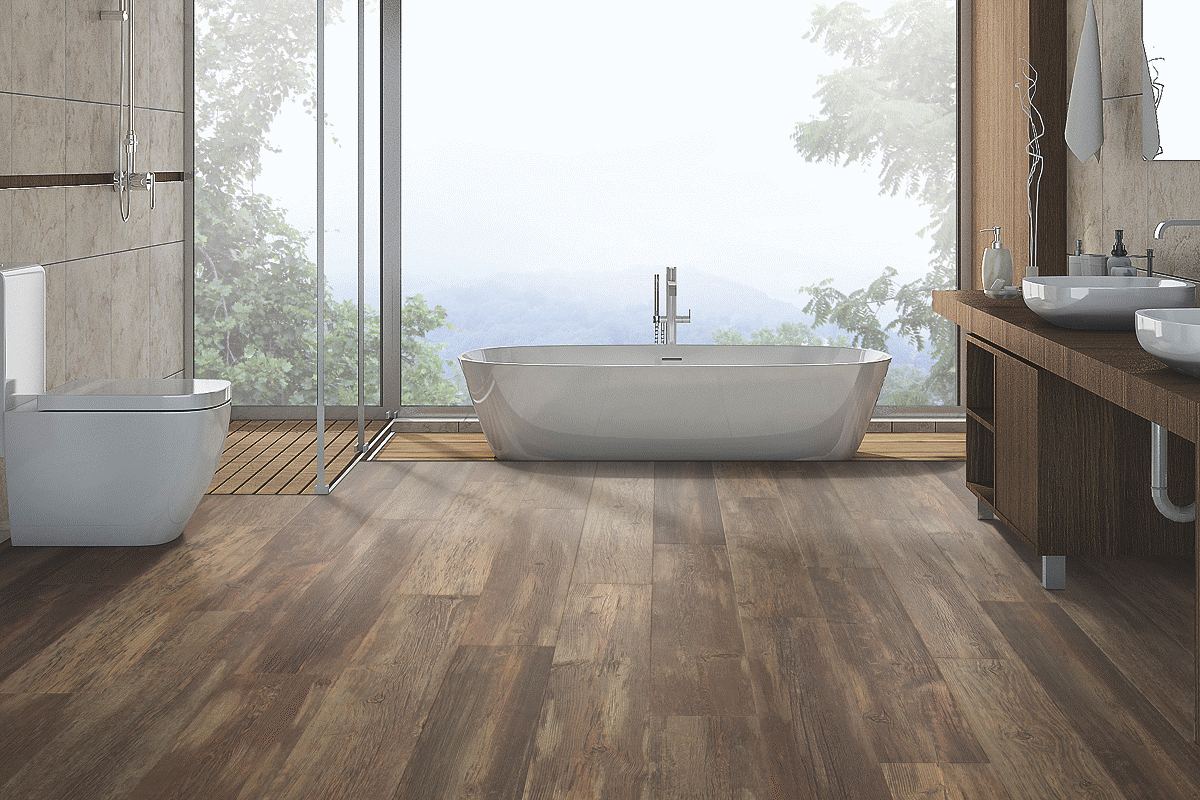 Western Ridge
While oak is still a predominant choice for wood shoppers, pine is steadily growing in demand, competing with the leading wood looks. The launch of Western Ridge from RevWood Plus provides homeowners four rustic pine options with deep embossing for unforgettable floors in shades like Flint Rock Pine and Firelight Pine.

Consumers who don't immediately think of pine as their go-to species will be delighted to discover that its unique graining gives rooms a desired rustic appearance, which can pair seamlessly with contemporary or traditional style. The fashionable color palate features grey and chestnut tones that showcase the beauty of reclaimed pine with deep weathered texture.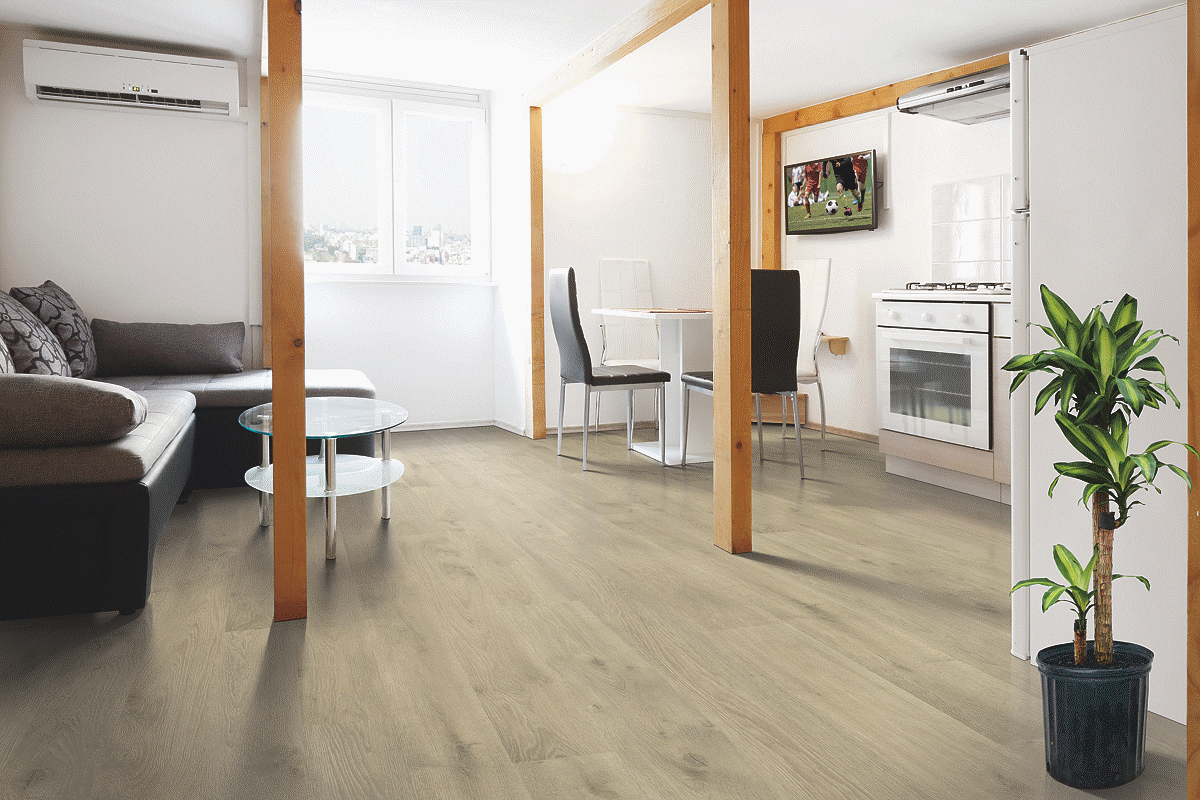 Southbury
What truly sets RevWood Plus apart from competitive products? The superior realism that Mohawk's in-house design team is able to develop directly from real hardwood lumber. Along with textures developed specifically for RevWood visuals, there are no "off the shelf" designs. The Southbury RevWood Plus style is a perfect example of the stunning looks that result from this dedicated approach.

 From a style and design standpoint, Southbury gives homeowners an elegant, rustic modern oak visual. Warm and traditional with a choice of 5 colors including FrenchBeige, MedievalGray, and Gravelstone, Southbury styles subtly highlight wood grain, knots, and natural character marks. It's easy to see why these natural tones and lighter shades continue to make a major mark in residential flooring.


Superior Style from RevWood Plus
In the end, the best RevWood Plus style will be the one that a homeowner will cherish for years. With unmatched realism and supreme dent/scratch resistance, the added peace of mind that comes with the 100% waterproof flooring system means RevWood Plus certainly delivers in long-lasting satisfaction. Now, homeowners can install their favorite styles in moisture-prone areas such as kitchens, bathrooms and laundry rooms. Using the natural beauty of wood throughout an entire home? That's a 'revolutionary step' we can all get behind!