Every parent has felt that unmistakable chaotic energy building up in the home. Like fast-forming, dark clouds moving across an angry sky, everything comes to a head at the most inopportune time. Dinner is cooking on the stove while the dogs bark at movement outside the front door. The cell phone finally rings for the call you've been waiting for all day, and just when you go to answer it, the front door swings open…

Kids dash in, dirty shoes and book bags hitting the floor. The dogs race by, knocking over water bowls and bumping into you in the process. You save the phone from falling into a sizzling sauté pan, only to drop a sauce-covered ladle on the floor. You've been hit by another category 4 household hurricane. And it's just an average Tuesday!


High Performance Flooring
To minimize damage from household hurricanes, consider luxury vinyl flooring options that are designed for high performance in active households.

If you identified with the household hurricane description, Mohawk's SolidTech products were designed with you in mind. Not only do they feature the beautiful, natural look of hardwood, SolidTech also provides 100% waterproof protection against spills and stains. Effectively eliminating odors from pet accidents and mildew, the All Pet Protection & Warranty also means your favorite furry pals are in the clear.

A rigid core and an ultra-tough protective coating make SolidTech floors resistant to scratches, scuffs and dents as well as impervious to cupping or warping due to temperature changes or humidity.

All of these benefits become incredibly important for all the unpredictable moments in life—including actual natural disasters. Even when we know inclement weather patterns have formed, it's difficult to predict the severity of a storm until it eventually touches down. That's why it's always important to select products for the home that are engineered for superior durability and water protection, no matter what elements they might face on a regular basis. SolidTech endured an actual category 4 hurricane, and it passed the extreme test, coming out looking as good as new.


Waterproof and Hurricane-proof
In September 2017, Hurricane Harvey reached MainStreet America model home park in Northeast Houston, where the homes sustained as much as four feet of flood waters. One of these buildings included the Main Course Cooking School, which offers fun, informative cooking classes. SolidTech had been chosen for the kitchen floor for its versatility, easy cleanability and resistance to moisture and temperature change. Little did they know how much water and mess the floor would have to withstand.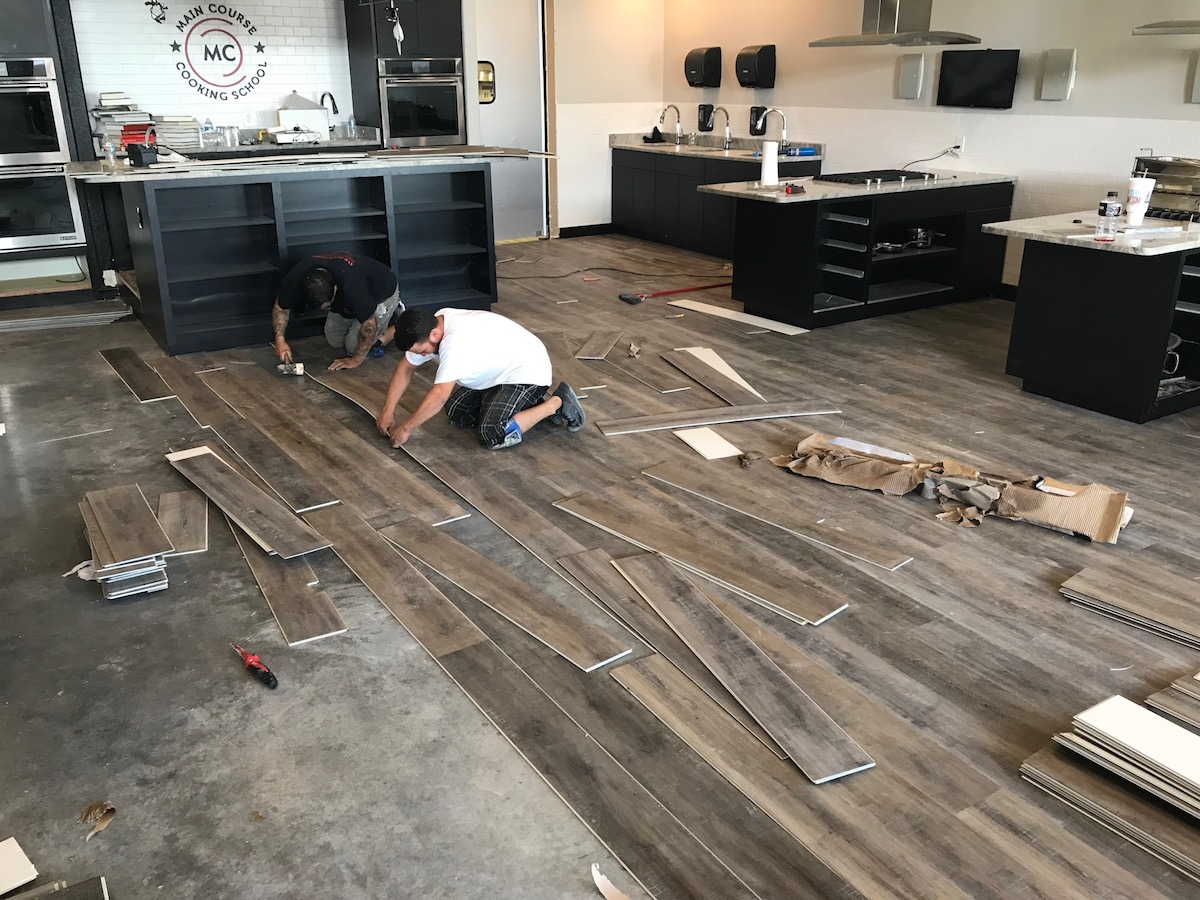 After Harvey passed, water was everywhere. And once the water drained, it was time to regroup and try to get back to normal. First, the SolidTech planks were unclicked and removed from the subfloor, then air movers were put into the rooms to dry any remaining moisture. Due to the height of the floodwaters, drywall and insulation had to be completely removed and replaced throughout the MainStreet America park. However, after the subfloors were properly cleaned up, the same SolidTech planks that experienced Harvey's flooding were brought back into the Cooking School to be reinstalled.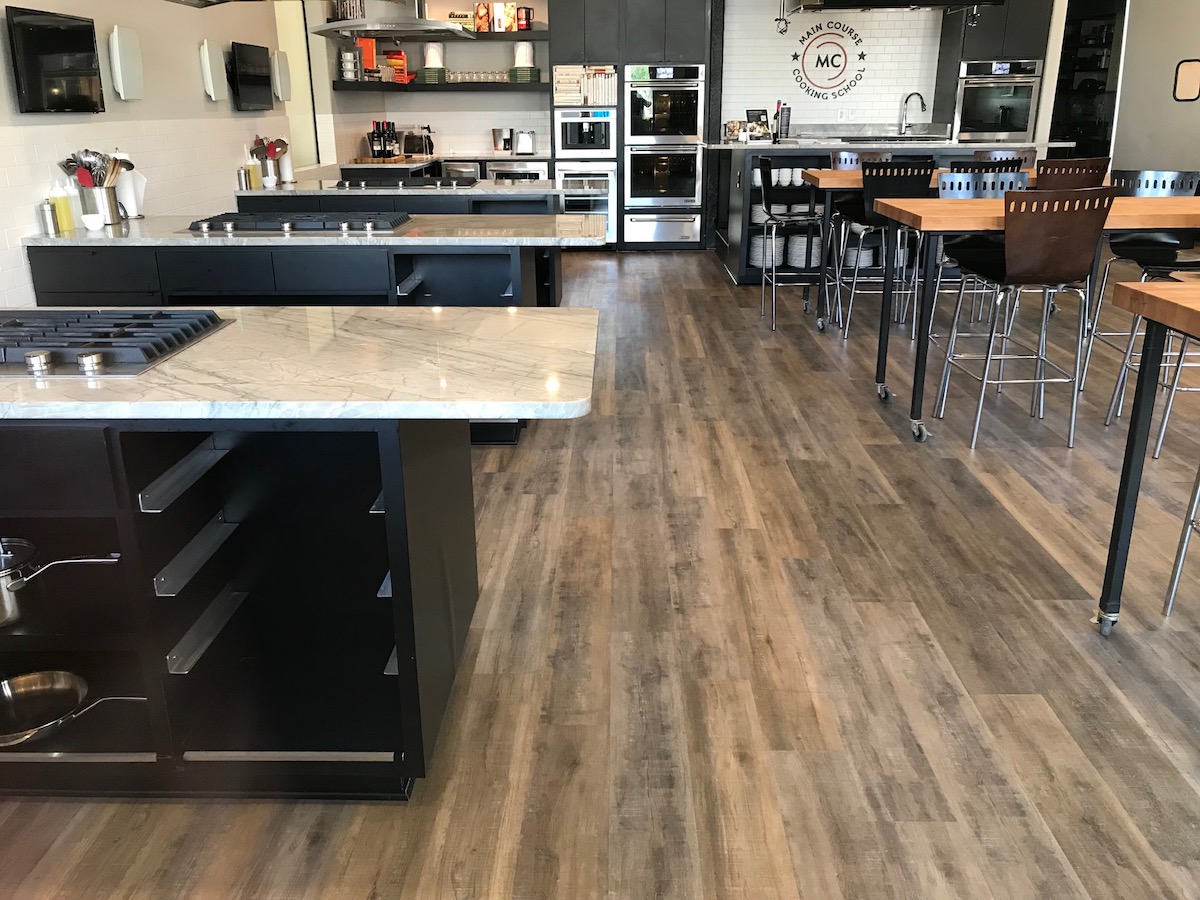 The integrity of SolidTech's UniClic® MultiFit locking system was never compromised, and the original planks were put back in place, still as beautiful, durable and waterproof as the day they were purchased. In the words of MainStreet America personnel, "It was like the flooding never happened." So not only are these SolidTech planks waterproof, they proved to be hurricane-proof as well!

SolidTech can easily be installed on just about any subfloor, and the planks can go into any room of the house. After surviving the ultimate test against Mother Nature, just imagine how it can stand up to the everyday chaos in your home. Get your free estimate today.