Picking new carpet for your home can be a demanding process, but you're not in it alone! Ashley Phipps is an interior designer turned DIY and craft blogger who went through the process of picking new carpet for her home and documented the entire project, from the initial selection all the way through installation. We're sharing her step by step guide to help you with your own carpet journey.

Ashley's story starts with a problem many new homeowners have: The "stock" carpet that was put in by the builder or the carpet that previous owners chose doesn't match her taste or her family's needs. Whether the carpet is worn out or, in Ashley's case, just didn't match her interior decor, putting in new carpet can revitalize your home.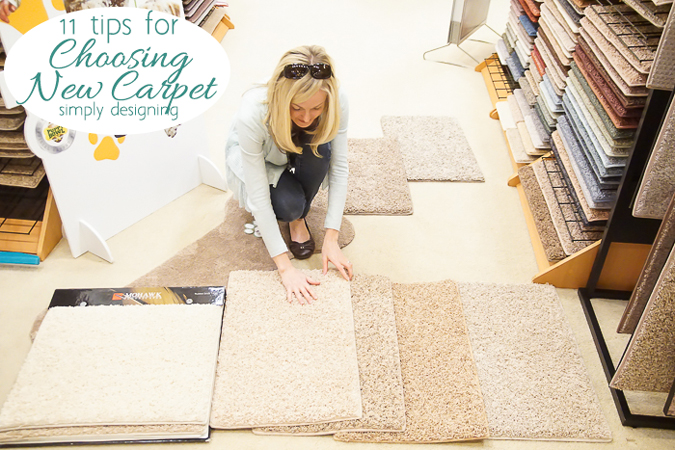 Determine your Carpet's Purpose
Choosing carpet involves a lot of different factors, but one of the most important is to consider your lifestyle and your family before you even go to a flooring store. Some carpets promise superior wear protection while others resist stains. Some carpets can do both. With her background as an interior designer, Ashley is a great source of direction. She wanted carpet that could hold up against spills and wear and tear from her kids and pets, but she also wanted something that was aesthetically pleasing and would complement the space and her décor. Once Ashley had established the carpet's purpose for her and her family, she found a flooring center and began her selection process.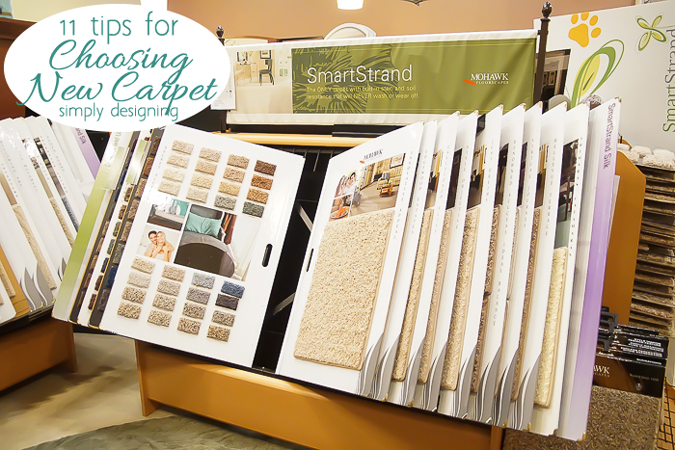 Let the Experts Guide your Selection
The selection process isn't always easy. There are so many colors, fibers and textures that it's hard to do it alone. That's where flooring retailers like us can be of use. Our trained and knowledgeable staff have the answers to all of your questions. For more advice and a recap of Ashley's flooring store visit, click here!


Bring Samples Home
After Ashley's flooring store visit where she consulted with a salesperson and narrowed down her options, she took samples home. It's important to visualize what your new carpet will look like in your space before you start ripping up the old carpet. Ashley took a couple of days to reposition the samples in different areas and lighting to see what would be her favorite. She decided on a color and was ready to install.


Prepare your Home for Installation
Installation of new carpet can seem like a difficult task, but if you take Ashley's advice on how to prepare for new carpet, it can be quick and easy. Here are the main steps:
Before you order carpet, your home will be professionally measured.
Get an exact quote from us for carpet, padding and labor and ask when the deposit and final payment are due.
Plan the order of the installation room by room and know how many days the process will take.
Talk to us about what you need to do to prepare each room for new carpet.
Talk to us about removing your old carpet and padding and disposing of it.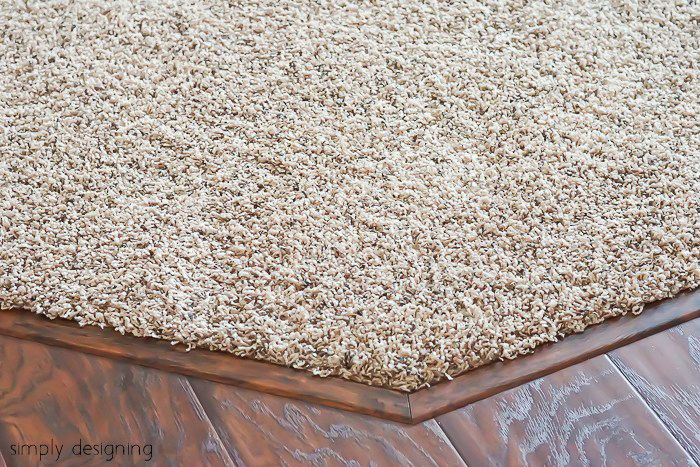 Bring in Our Installers
For the absolute best results and easiest process, Ashley highly recommends professional installers. As she says in her blog Installing New Carpet, "Carpet, in my humble opinion, is better left to the professionals with the proper tools. I think good carpet installation is an art form learned over time and only done well with the right tools by experienced professionals." We couldn't agree more.

To see photos and read more about Ashley's finished project, click here.

Are you ready to start your carpet replacement project? Learn more about taking that first step in the process by determining the right carpet based on your lifestyle.