The most popular trend in laminate flooring has nothing to do with your floors. More and more, everyone from DIYers to high-end designers are installing laminate flooring on walls. That's right—walls.

If you're suddenly having flashbacks to your grandmother's laminate wood-paneled walls, hold on a second. A lot has changed in the flooring industry since grandma's day! For one thing, laminate visuals are more realistic than ever. Mohawk has many laminate designs that hit all the trends and can fit any style—traditional, weathered wood, multi-width planks, high-contrast variations and muted neutrals, just to name a few.

Stylistically, there have never been more options in laminate than there are right now. It looks real and even feels real. Go for a vintage look with a textured plank, or opt for the sleek modernism of smooth laminate.

Laminate flooring has come such a long way. It's easy to install, affordable, strong, durable and easy to clean. These are qualities you want whether the laminate lives on your floor or on your walls. Keep reading for five creative ways you can make a big style statement in your home with a little effort and some Mohawk laminate flooring.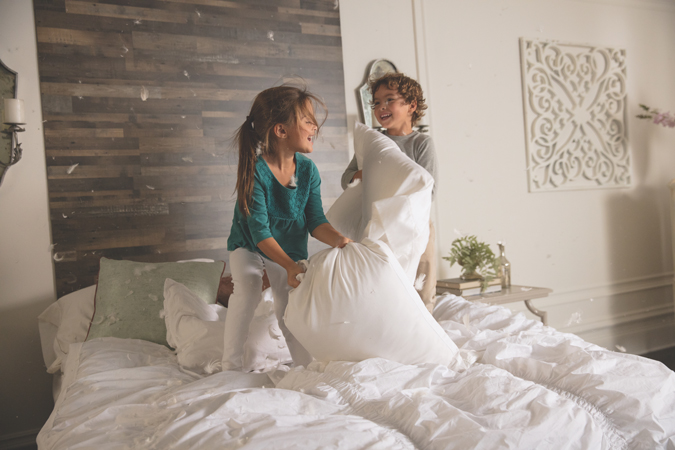 Bedroom Accent Walls
Laminate walls look especially awesome in carpeted rooms like bedrooms and playrooms, where the realistic wood visual really pops. Do you have a contemporary bed frame with a big, empty space above it? Install laminate on the wall behind your bed, adding the design feel of a headboard without the bulk.

TIP: This is not to say that laminate can't look good in a room with hard surface flooring. If you already have hardwood floors, try picking a laminate accent in a contrasting but complementary color palette. Accent walls should stand out!


Shelving and Insets
If you're lucky enough to have a home with built-in shelving or insets, you have a built-in opportunity to do something creative—like add laminate flooring!

TIP: With a smaller space (compared to an entire accent wall), you can get a little more creative. Try choosing a bolder design for your inset. If you have multiple insets, think about alternating vertical and horizontal laminate installation.


Kitchen Backsplash and Accents
In most homes, your kitchen is where the mess happens: spills and splashes, tomato sauce bubbling over, and even literal spilt milk. So, if you're going to go for the wood look, the strength, rigidity and easy cleanup of laminate is a necessity. Let me save you a headache and tell you that all peel-and-stick options should be ruled out immediately. And while ceramic tile also has excellent resistance to moisture and heat, it doesn't offer the affordability or easy installation of laminate.

STYLE TIP: Here's the thing. If you already have wooden cabinetry, a wooden backsplash might be overkill. But for painted cabinets or kitchens with open shelving, a laminate backsplash adds just the right amount of rustic texture to your impossibly clean yet modern kitchen.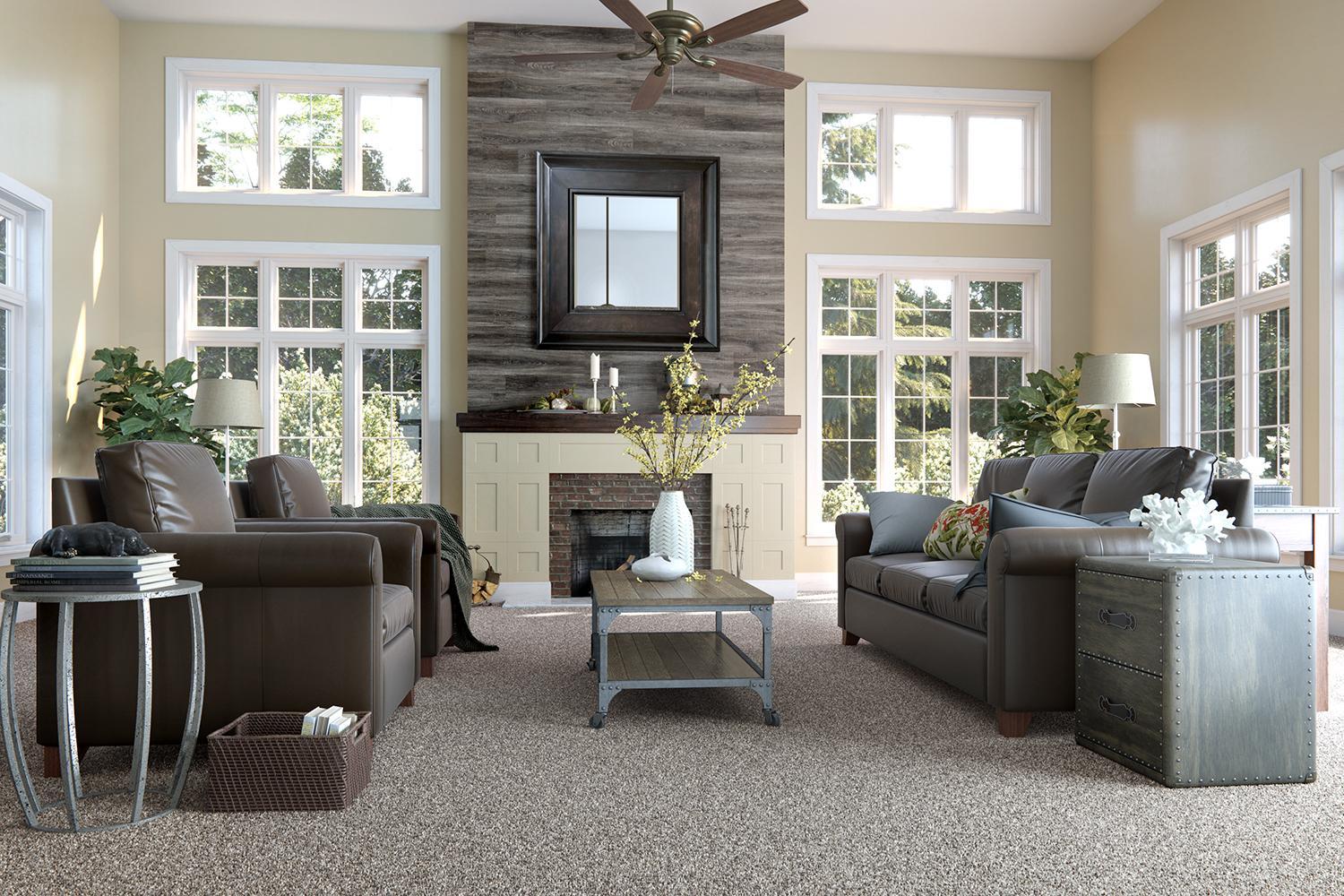 Mounting Walls
Elevate the look of your living room or playroom with laminate walls behind the TV. Before you mount the TV or other items, screw in a sheet of plywood on the wall. Then install the laminate planks on top of the plywood for added support for the screws bearing the weight. Now you can Netflix binge in style!

STYLE TIP: No need to fill an entire wall with laminate. Have it placed on one section to get the look without overwhelming the room. This works well where the laminate wall can act as a frame for an object in the room—like a TV, fireplace, photo gallery, or even a bed.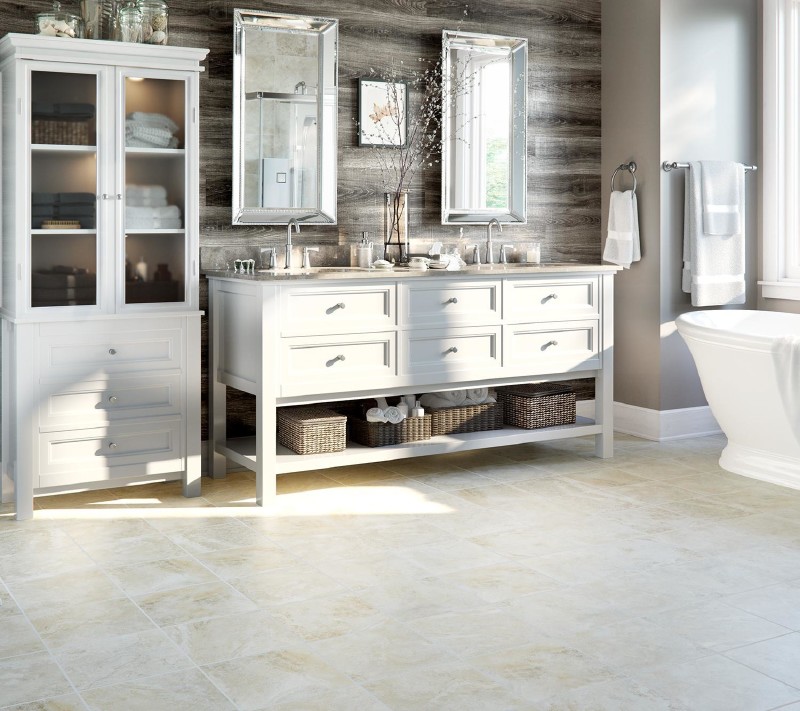 Bathrooms and Vanities
Dress up your bathroom and vanity area with a gorgeous wall made of Mohawk laminate flooring. Adding a laminate accent wall is a beautiful stylistic choice for an area that can sometimes be a little tricky to decorate because of the moisture in the room.

Ready to begin? Start by browsing Mohawk laminate products or simply contact your local retailer for advice on style, design and installation!